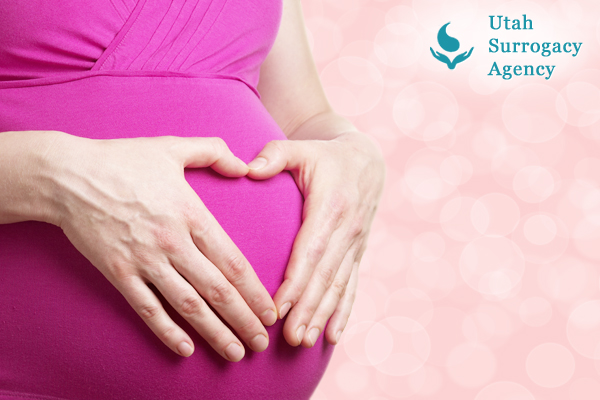 Gestational Surrogate Firm Advantages
If you are considering becoming a surrogate mother, you have the option of doing so privately and arranging the situation on your own, but the benefits of working with a gestational surrogate agency are definitely worth pondering. While you might make more money working as a private surrogate mother, the logistics and support elements of the process are up to you to negotiate. It's definitely a good idea to consider hiring an attorney to help you develop and review the paperwork in a private arrangement, and the legal fees can more than compensate for the additional money you would make without having to give an agency a percentage of the fee. This article is about some reasons to work through a surrogate agency rather than managing the whole relationship on your own.
The Importance of a Surrogate Mother Agency
Some surrogate mothers are comfortable with having open communication with the baby's parents throughout the process. Sometimes the surrogate is a friend or relative of the couple and is really doing this out of the goodness of her heart. In other situations, all of the parties know each other and the financial compensation for the mother is something that her friends or relatives can provide, and she is willing to help them start a family.
In other situations, though, the mother does not know the couple beforehand or matters between the mother and couple become unpleasant. The baby's parents may want to talk to the surrogate mother more often than she wants to get on the phone — even though the parents only have the best of intentions. Pregnancy is a stressful time, and allowing a gestational surrogate agency to handle the communication takes another issue off the mother's plate — after all, the most important priority is a healthy baby.
High Quality of Health Care
When you work with a surrogacy agency, you receive referrals to the best medical staff available. The agency has a vested interest in getting both you and the little one to full term safely and smoothly. This means that, even before you become pregnant, you will undergo a thorough battery of medical tests — at no cost to you — to see if you are a suitable candidate for being a surrogate mother. This includes tests of your uterus to see if the embryo will be able to implant easily, and a screening of your cervix to make sure there are no fibroids, cancerous growths or other problems in the area that would interfere with a successful birth. If you have those conditions, treatment is also available.
Once pregnancy is underway, your gestational surrogate mother agency helps you with all of the logistics. This includes setting up appointments for sonograms and other checkups along the way, as well as consultations with nutritionists to make sure that both you and the baby are getting everything that you need. For people who have gone a while with poor medical insurance (or without any coverage at all), this is a good time to have your body examined from head to toe and see if there are any conditions that need treatment. As the pregnancy progresses, you continue to receive superior monitoring from your medical team.
Help with Logistics
One reason why you receive such a high level of compensation for acting as a surrogate mother is to take away the need to work full-time (or even more) during the time of your pregnancy. While this means that you are likely to have more free time to manage your day-to-day affairs, if you find yourself getting stressed out with too much to do, your contact at the surrogate firm is there to help you find solutions to issues that arise in your daily life. The purpose of the agency is to deliver a healthy baby to the parents — and to keep you as stress-free and healthy as possible. Don't be nervous about reaching out to the agency if you need help from time to time.
Being a surrogate mother allows you to bestow a precious gift on a couple that could not have a child any other way — and it allows you to build some financial security for yourself. Using a gestational surrogate agency allows you to do this with as little stress as is possible.